Clickable link expert
I met Teresa via
Etsy
, and I owe her a special thanks as she has helped me conquer the very thing I have been battling with for weeks on here - those darned clickable links. No small feat for a complete technophobe like me.
She has kindly agreed to tell us a bit about herself and her work. Look out for those links and BE IMPRESSED. (Right click on the pictures and select 'Open in a new window' to see more.)
So I'll hand you over to Teresa:
I have been making stuff as long as I can remember. I used to spend my allowance on pads of lined paper and envelopes so I could use my water colors and paint on them to make people stationary.
I was a teenaged Mom, so I have spent most of my life working and being a Mom. Now I am a Gramma and my lovely husband is letting me be a housewife while I try to get my Etsy business off the ground.
I have finally found my one true crafty love and it is fiber. I love everything about it, from washing the stinky fleece, to dyeing, spinning, knitting, crocheting.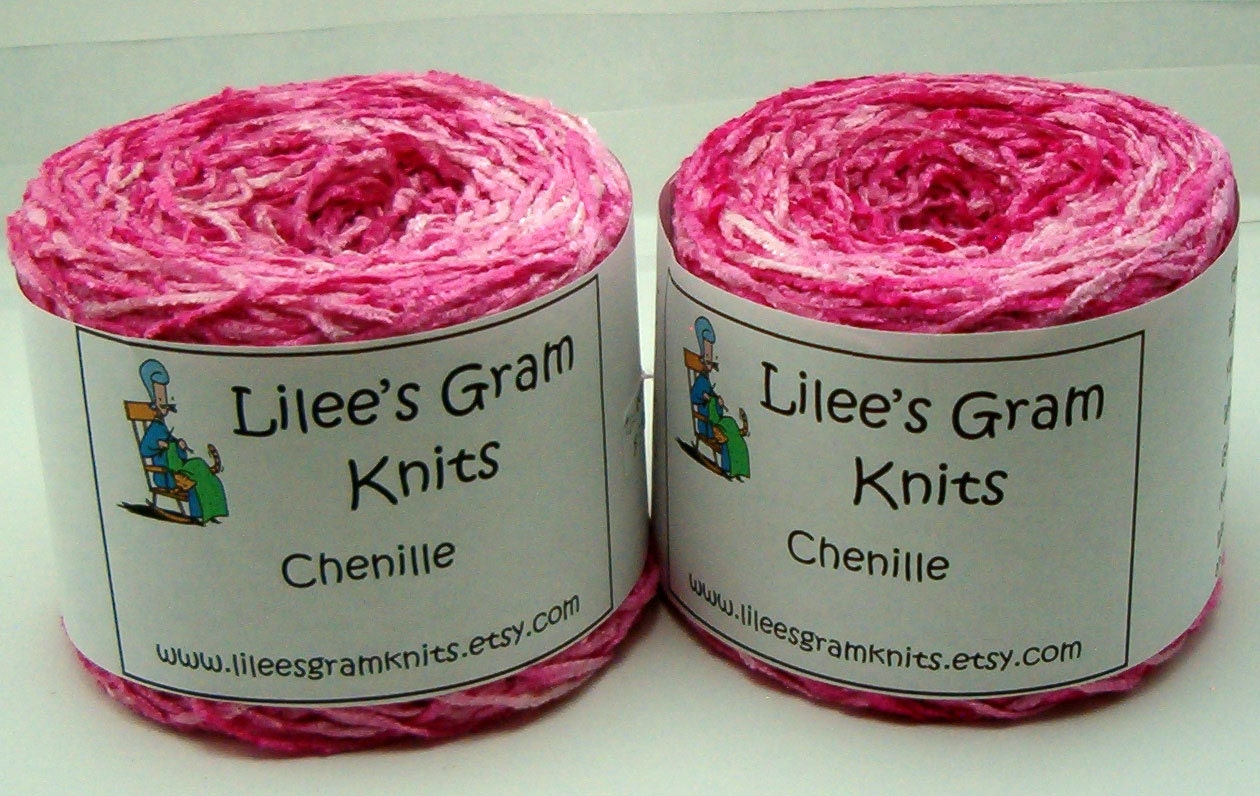 Hand dyed chenille from Lileesgramknits
The great thing is if you get tired of doing one thing, there is always something else to work on. That way I don't get bored and go off and start another hobby!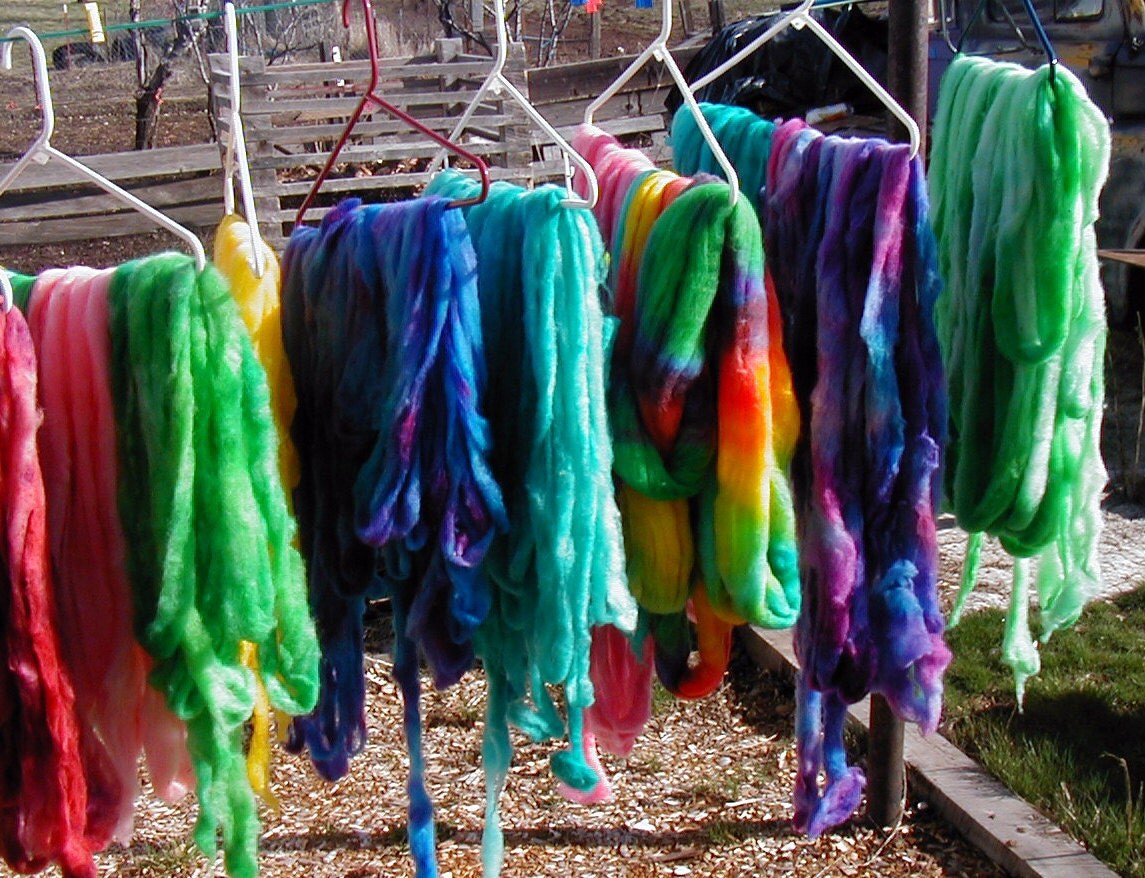 Hand dyed roving from Lileesgramknits
Everyday is a bit different, either computer work or playing with the fiber. There has been a lot of spinning going on lately.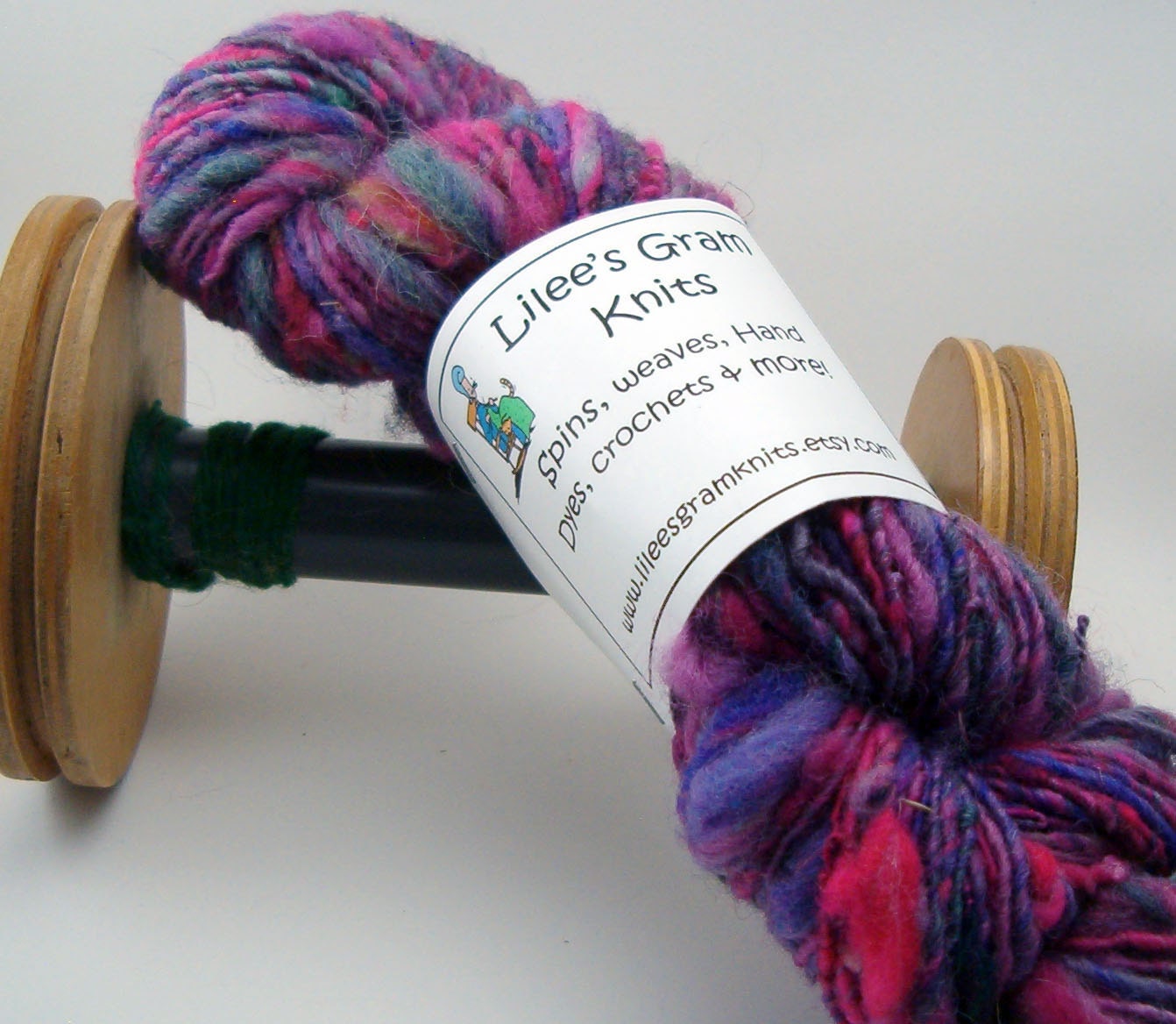 Hand spun, hand dyed yarn from Lileesgramknits
Inspiration is everywhere. Anything colorful catches my eye, and things I hear on tv or the internet to my family.
Sometimes I have too many choices and that makes me want to do nothing....but other than that, creating is part of my everyday life.
You can find me at:
Twitter:
twitter.com/#!/Lileesgramknits
Ravelry:
www.ravelry.com/people/Lileesgram
Blog:
lileesgram.blogspot.com
Etsy:
lileesgramknits.com
Readers of this blog can buy from Teresa at a 10% discount, by using coupon code: THANKS
Teresa told me she's have me knitting and spinning sooner or later. Having seen the gorgeous colours in those yarns, I think she may be right. - Lu
Weather in Keswick
Friday I burnt my face eating my tea outside, Sunday we had snow on the tops again. Still dry though, unlike the rest of the UK.
Lots of folk about in Keswick, but I haven't noticed yet whether many of them are using the brand new biker bus going up to Whinlatter.
Are you wondering how to be featured on this blog?
Click
here
to find out how.